PORTLAND, Ore. (KOIN) — Governor Jay Inslee introduced police reform policy he is introducing to the legislature during a press conference on Monday.
He called for independent investigation and prosecution for officer-involved killings, 'rethinking' chokeholds, and creating legally binding and enforceable obligation that officers report misconduct by fellow officers.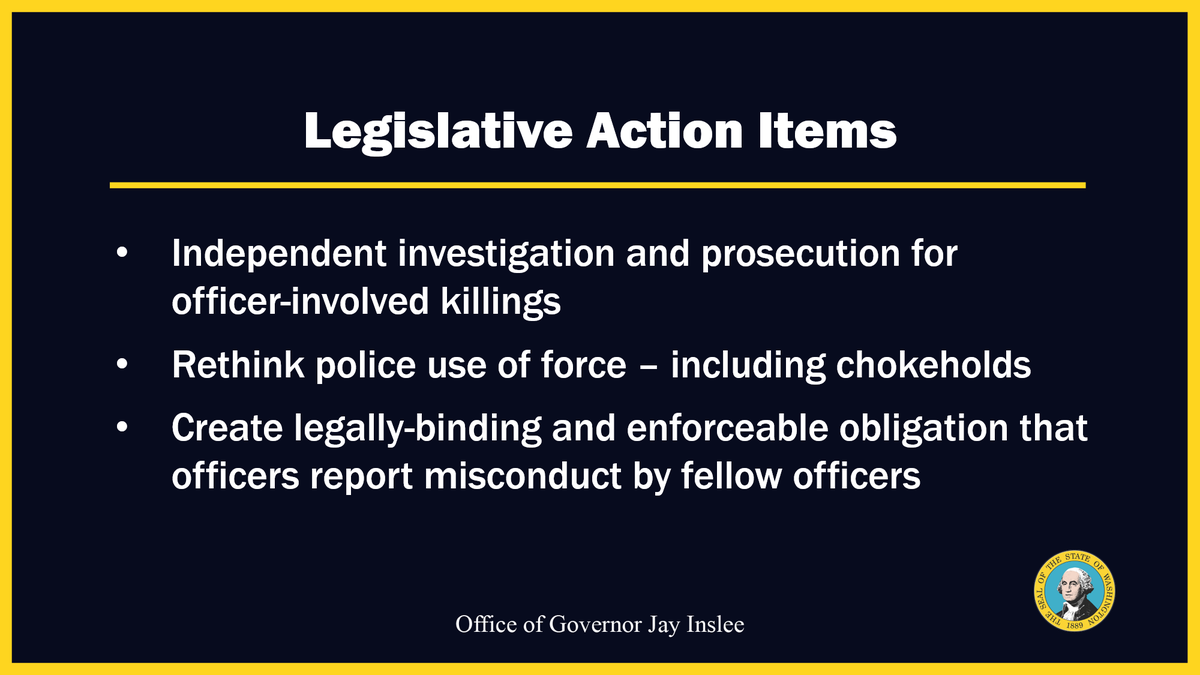 He thanked peaceful protesters who gathered throughout the state over the weekend but addressed the violent confrontations between Seattle police and protesters.
Wheeler address weekend protests at press conference
The Associated Press reported authorities said a man drove a car at George Floyd protesters in Seattle Sunday night, hit a barricade then exited the vehicle brandishing a pistol. At least one person was injured.
The Seattle Fire Department said the victim was a 27-year-old male who was shot and taken to a hospital in stable condition.
It was the second night of mayhem near the police station. On Saturday night, police used flash-bang devices and pepper spray to disperse protesters on Capitol Hill.