Which brushes are best for detangling and styling naturally curly hair?
For those with naturally curly hair, the fight to keep it healthy and looking beautiful can sometimes seem overwhelming. Besides the general difficulties in keeping it untangled or styled, endless products are marketed toward you making it seem like you require dozens of bottles and baubles. Turns out, you don't need much. You just need some healthy shampoo and conditioner, whatever curly-hair-appropriate styling product you prefer and, above all else, a great hair brush made just for curly hair.
In this article: Bestool Detangling Hair Brush, Denman Hair Brush For Curly Hair and O Brushzoo Hair Brush Set
The Curly Girl Method
Among the most popular methods for detangling and styling naturally curly hair is to follow the "Curly Girl Method," as laid out by Lorraine Massey. It's a multi-step process combined with product-choosing guidelines that aim to make it as simple as possible to maintain healthy, beautiful curls. The basic steps are:
Step one: Wash your hair with a clarifying shampoo to rid your hair of any oils, grime and old styling products still hanging around.
Step two: Wash your hair with a sulfate-free shampoo that's made with curly hair in mind. Many products fit the bill, so make it easier on yourself by using an online database, such as CurlScan, that lists proven products that fit the Curly Girl Method guidelines. Repeat this step once a week.
Step three: Condition your hair with a silicon-free conditioner and let the conditioner rest for at least five minutes. Then, detangle your hair while your conditioner is still in it with a hair brush specially made for the task. Finally, rinse most, but not all, of your conditioner out with cold water. Repeat this step every two to three days.
Step four (optional): Apply your chosen curly-hair-friendly styling products while your hair is still wet. Your product should be moisturizing as curly hair is quick to dry out, and it should also be made for your natural type of curls, such as loose and wavy or tightly wound.
Step five: Remove most of the excess moisture in your hair with a microfiber towel. Don't use the usual terrycloth towels as they can remove too much moisture.
Step six: Dry your hair the rest of the way by wrapping it up in a fresh microfiber towel or by cold-diffusing it with a blow dryer. Don't use heat or your hair will get dry and frizzy.
Keep in mind that it can take as little as two weeks or as long as 12 weeks to see the results of the Curly Girl Method. Additionally, at the very beginning, your hair may look worse off than before you started the method. This is normal because your hair needs time to heal from your old methods and adjust to the new practices. Finally, you may need to experiment with various shampoos, conditioners and styling agents before you find a set that works for you. Give each new product two to three weeks of use to settle in before you try a new one.
Best brushes for naturally curly hair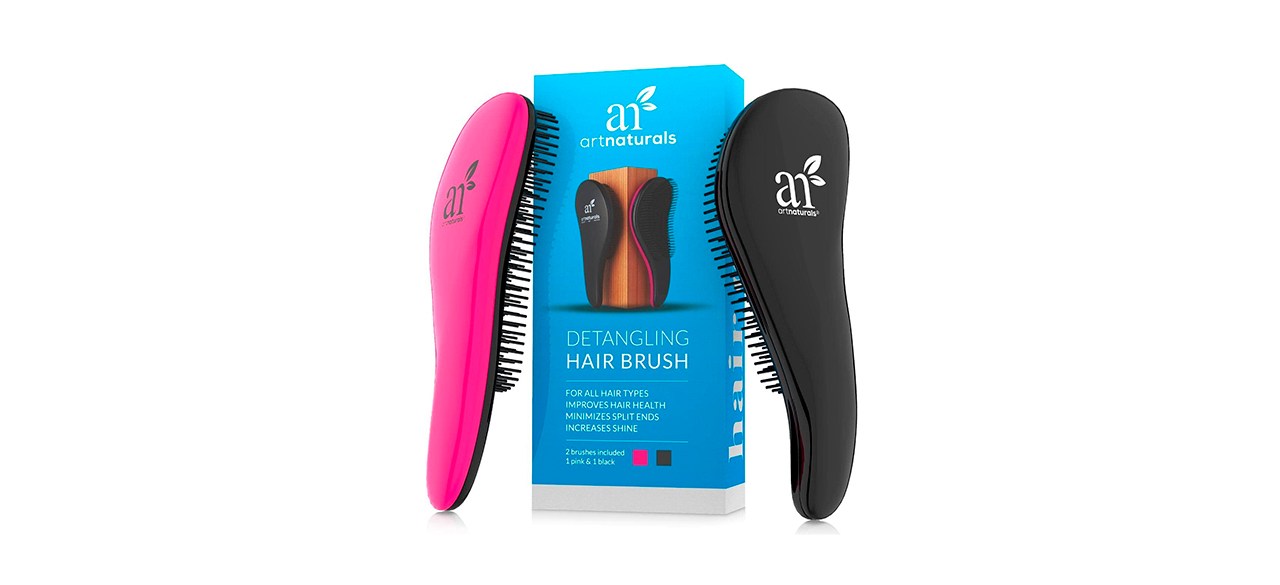 Artnaturals Detangling Hair Brush Set
This set includes two ergonomically designed hair brushes made solely for detangling even the most knotted and tangled hair. It doesn't dig into the scalp or rip and pull at hair.
Sold by Amazon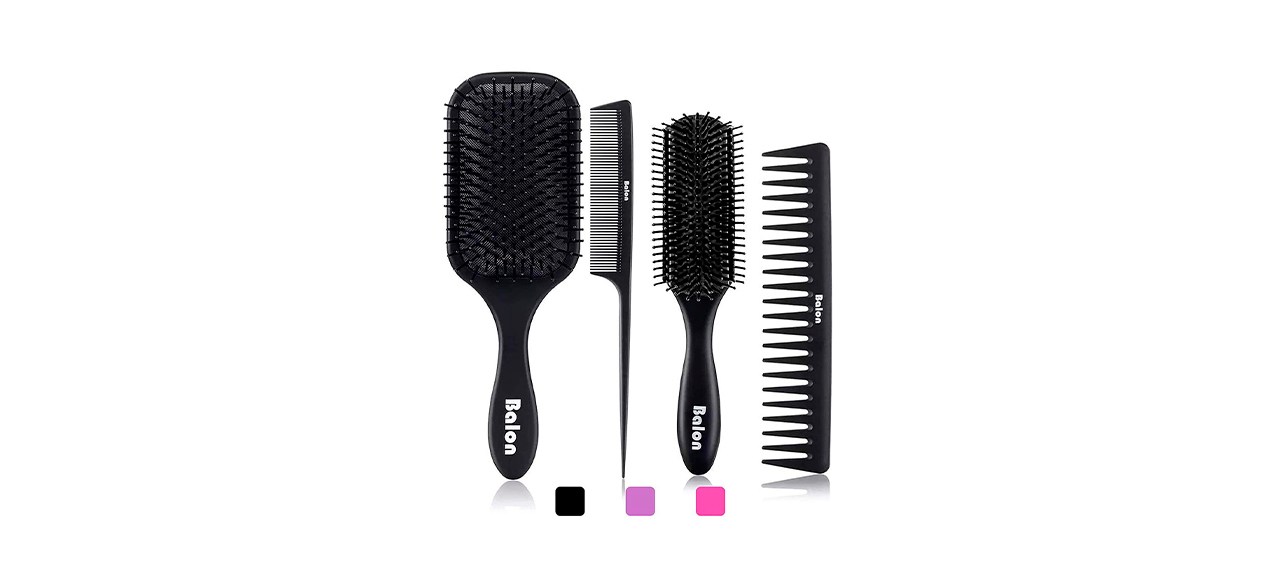 This set includes four types of tools: a paddle brush, a styling brush, a wide-tooth comb and a tail comb. All of them are antistatic and they come in black, pink or purple.
Sold by Amazon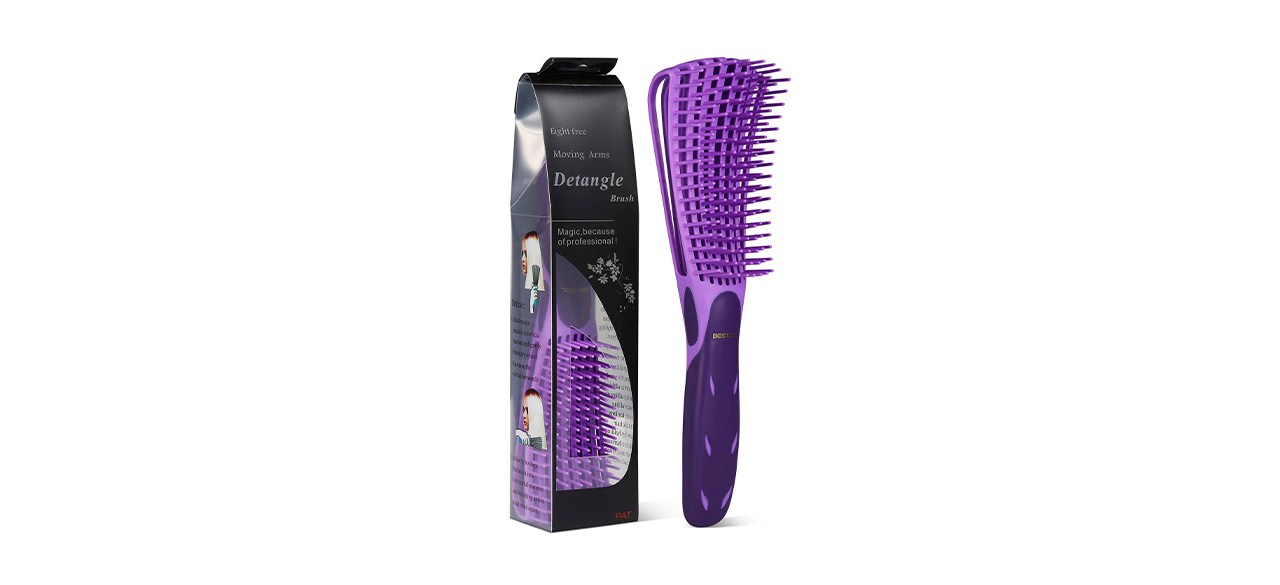 This comb uses eight flexible comb arms and includes a bar that can attach to them to keep them steady if needed. It comes in five colors and Bestool offers a three-month return, refund or replace warranty.
Sold by Amazon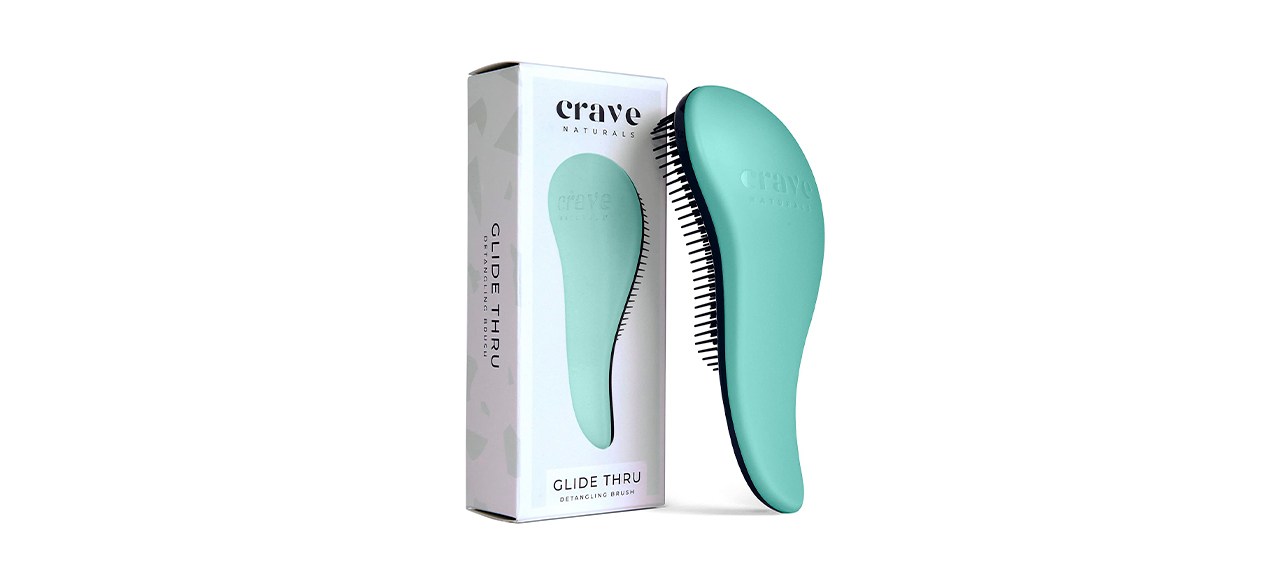 Crave Naturals Detangling Hair Brush
This detangling brush is gentle on the hair but no less effective, and it measures only 3 by 7.5 inches for easy traveling. It comes in eight colors and can be bought alone or as a set of two.
Sold by Amazon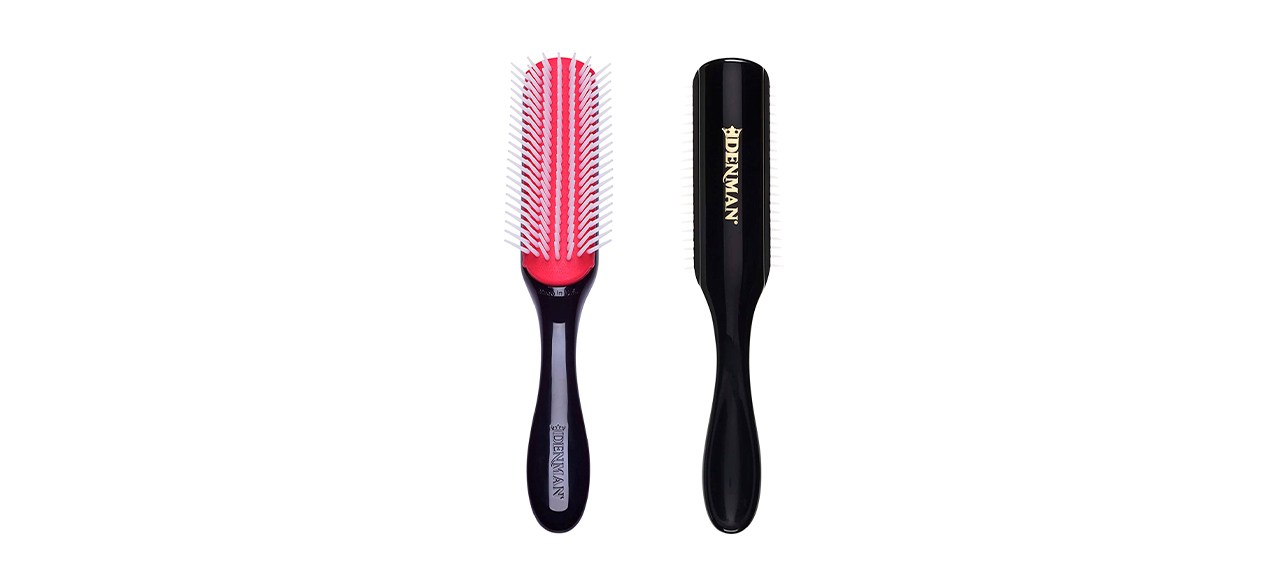 Denman Hair Brush for Curly Hair
This styling comb is available with five, seven or nine rows of teeth and they're antistatic to avoid accidental frizz. It has a teardrop handle for comfortable use and comes in five colors.
Sold by Amazon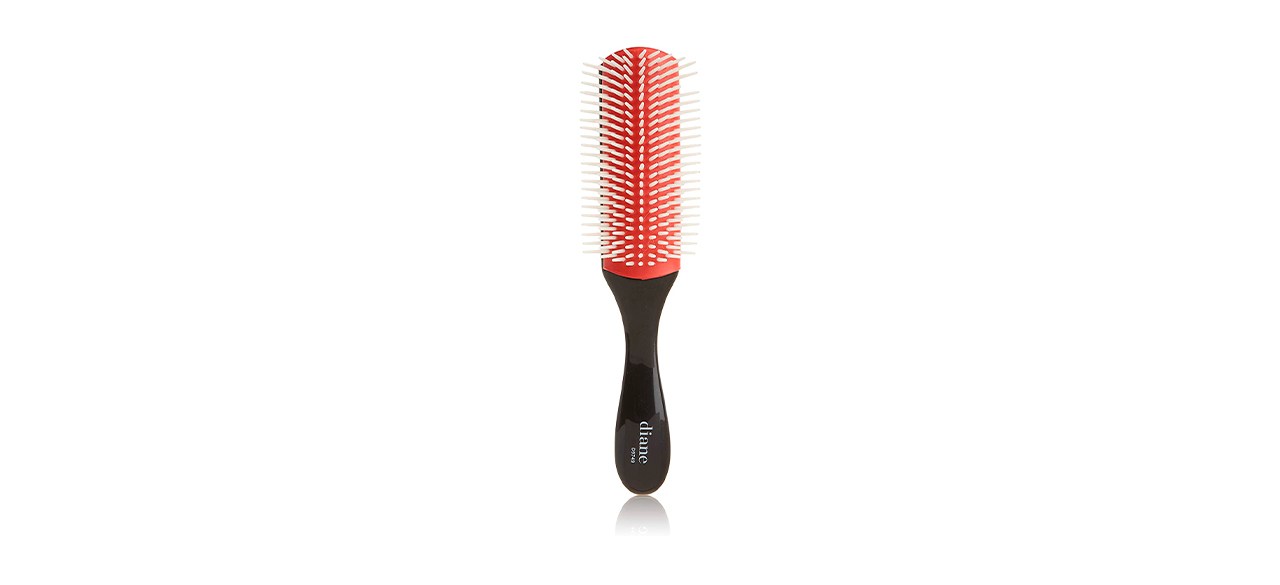 Diane Hair Brush for Curly Hair
This nine-row brush is perfect for combing through and styling large strips of hair at once and the teeth are durable enough to last for ages. It comes in five colors.
Sold by Amazon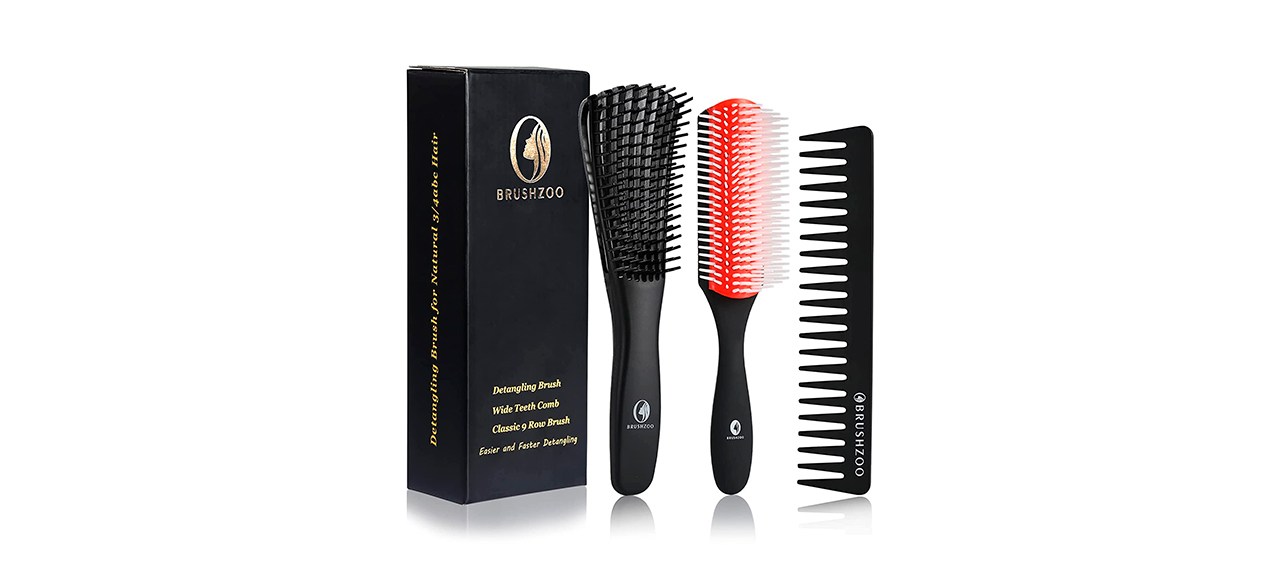 This set includes three styling tools: a detangling brush, a styling brush and a wide-tooth comb. The styling brush has nine rows of teeth and the set comes in six colors.
Sold by Amazon
Want to shop the best products at the best prices? Check out Daily Deals from BestReviews.
Sign up here to receive the BestReviews weekly newsletter for useful advice on new products and noteworthy deals.
Jordan C. Woika writes for BestReviews. BestReviews has helped millions of consumers simplify their purchasing decisions, saving them time and money.
Copyright 2023 BestReviews, a Nexstar company. All rights reserved.