This is an archived article and the information in the article may be outdated. Please look at the time stamp on the story to see when it was last updated.
Cats need much love and attention if you want them to be your best friend. Your beloved feline might not think that it needs affection from a human, but all animals have basic needs to keep them in the best shape. And just like human babies, all cats need a variety of stimulation to keep their minds sharp and burn off energy. If cats don't get enough of what they crave, that's when the curtains and furniture get ripped up. One of the most cost-effective ways to prevent this is with a cat scratcher.
In this article: PetePela Flamingo Sisal Cat Scratching Post, AGYM Windmill Blades Vertical Scratcher and Tneltueb Three-Tier Cactus Scratching Post.
Scratch pads are important for stimulation
Contrary to what most people think, cats don't need to sharpen their claws on everything in sight. If you have ever taken a close look at (or been within swiping distance of) a cat's claws, you'll know that they are incredibly sharp all the time.
However, as they grow, the sheaths around the front claws become worn out and dull. By scratching on anything, cats remove the old sheath to expose the fresh, ultra-sharp claws underneath. Cats don't "sharpen" their back claws, as they are thicker and help bear their weight when jumping and defending themselves.
But it's not all about the claws. Scratching helps them relieve some stress, stimulate problem-solving skills when combined with a toy and strengthen back muscles. There are also scent glands on their paws, so by scratching objects, cats mark them as their territory.
Best scratching pads for your cat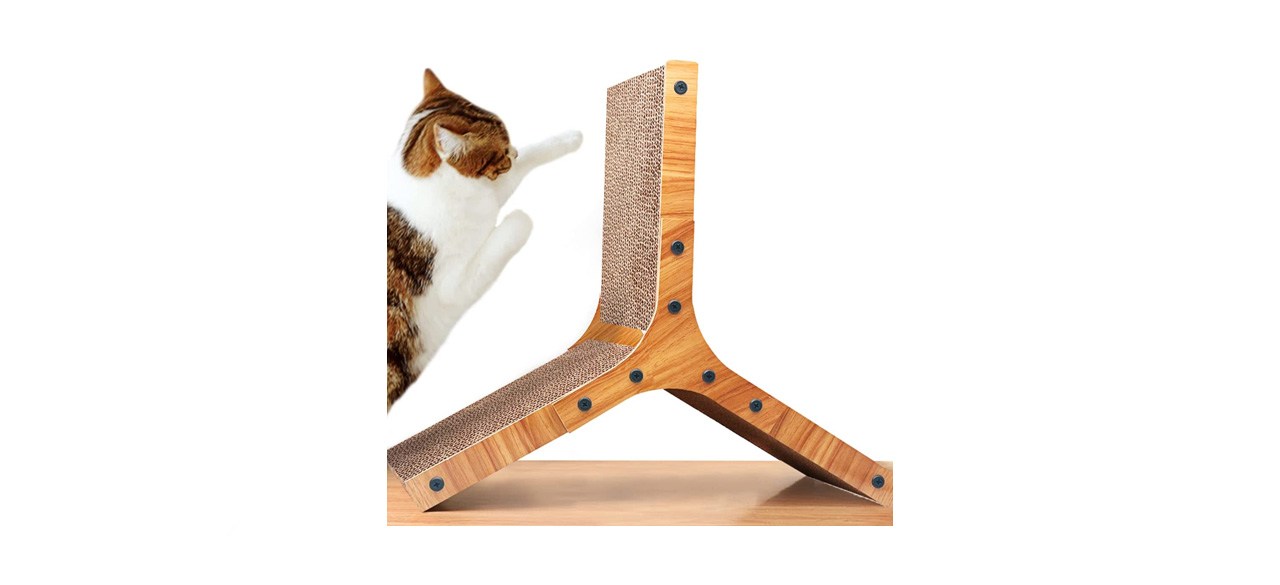 AGYM Windmill Blades Vertical Scratcher
A bit more fun than the usual scratchers, this one stands upright in the shape of a windmill blade. This gives your cat two surfaces to scratch at any time, and it's easily rotated to reveal a fresh side. The cardboard pads are replaceable and held in the frame with screws.
Sold by Amazon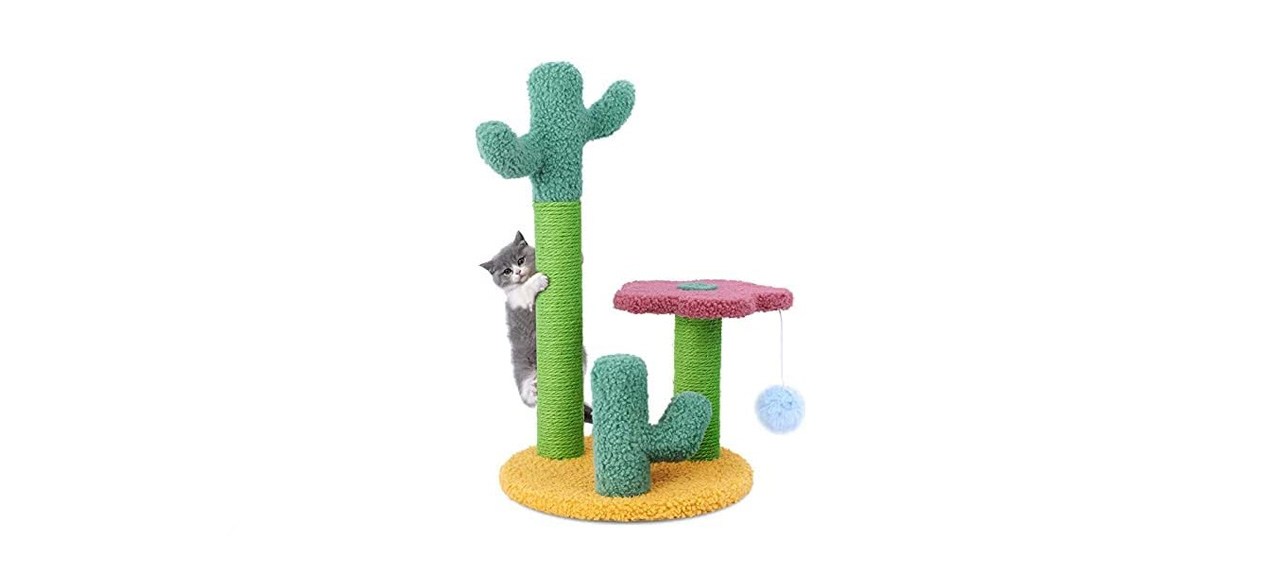 Tneltueb Three-Tier Cactus Scratching Post
If your cat loves the outdoors, why not give them a plant to scratch on when they're inside? This 20-inch scratching post looks like a cactus and is made from green sisal rope. The top of the post has a fluffy cactus head and a hanging ball.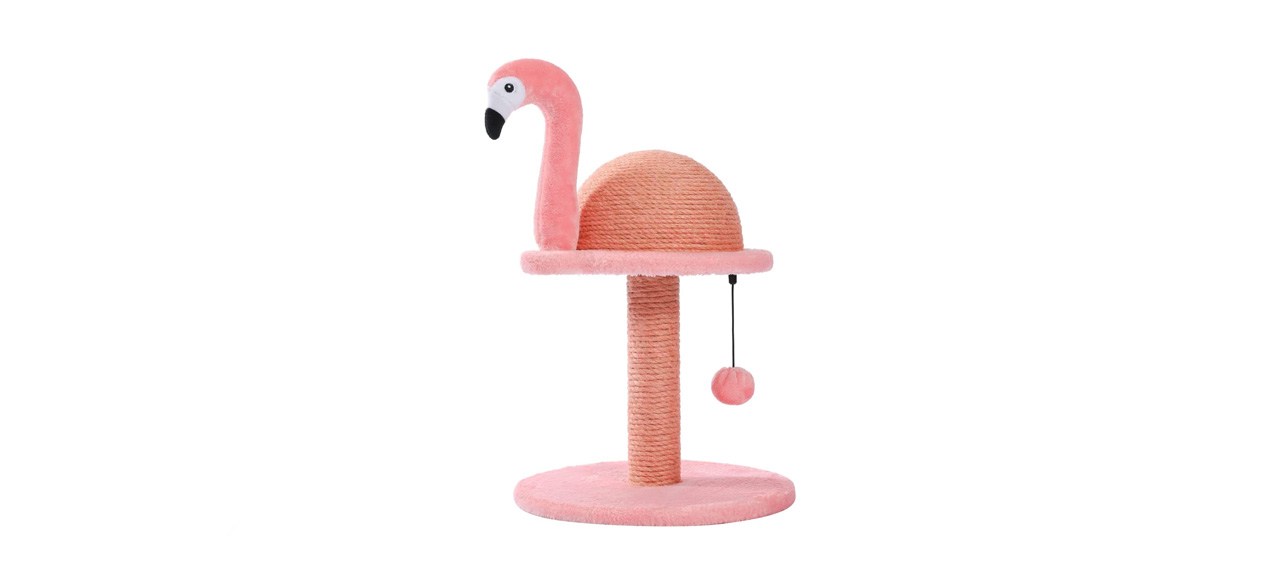 Petepela Flamingo Sisal Cat Scratching Post
Does your cat aspire to be an ornithologist? Then this scratch post is the only one that will do. The 18-inch main post is designed to look like a flamingo, and it is made of pink sisal rope. The sturdy two-tier post stands on a 15-inch base and features a pink ball.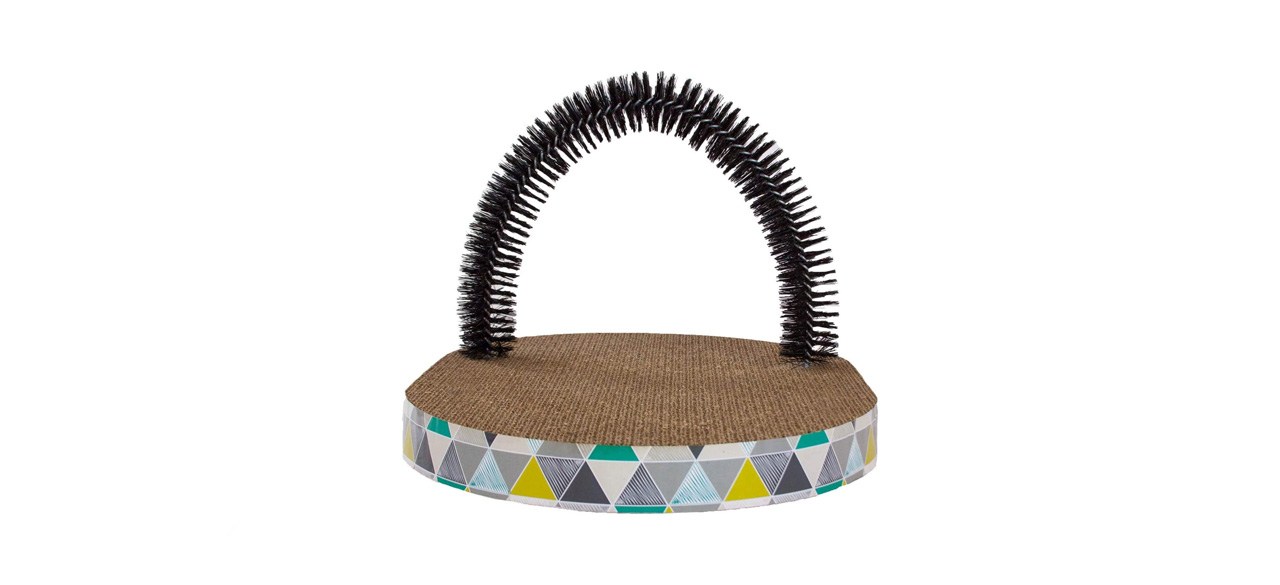 Petstages Scratch and Groom Corrugated Cat Scratch Pad
Scratching their claws is one thing, but what about a good back scratch? That's what this scratcher is all about, as it has a self-grooming station with hard bristles. The base is made from corrugated cardboard and has a geometric pattern around the edge.
Sold by Amazon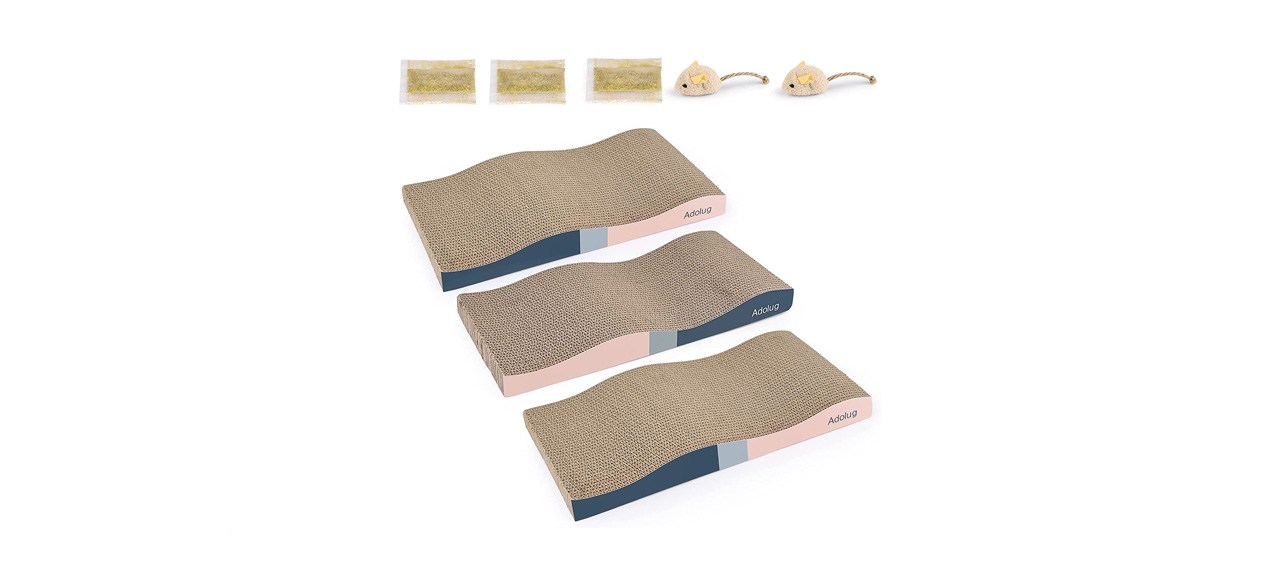 Adolug Cat Scratch Pad With Toys and Catnip
Cardboard usually doesn't look fashionable, but this scratcher has some stylish, minimalistic designs on the outside. The wave shape creates the perfect surface for wild scratching, and it comes with a bag of catnip and a mouse toy.
Sold by Amazon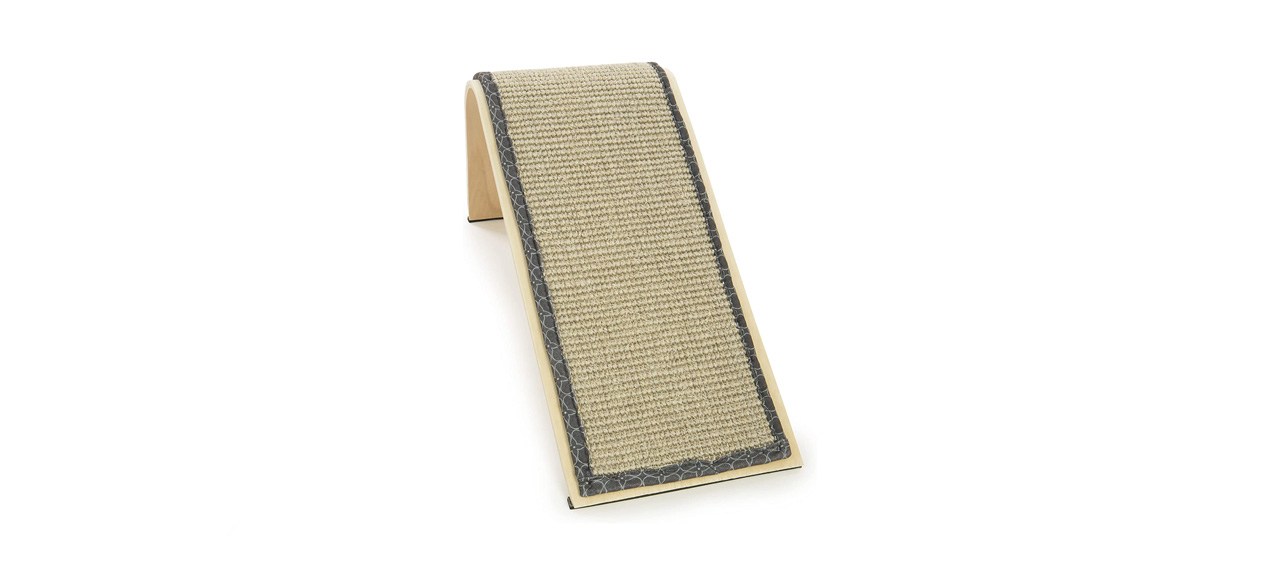 SmartyKat Sisal Angle Cat Scratch Ramp
This inclined scratch pad is perfect for cats that prefer a flat sisal surface over cardboard. The rectangular mat is glued down over a stable wooden structure, and a small bag of organic catnip is included.
Sold by Amazon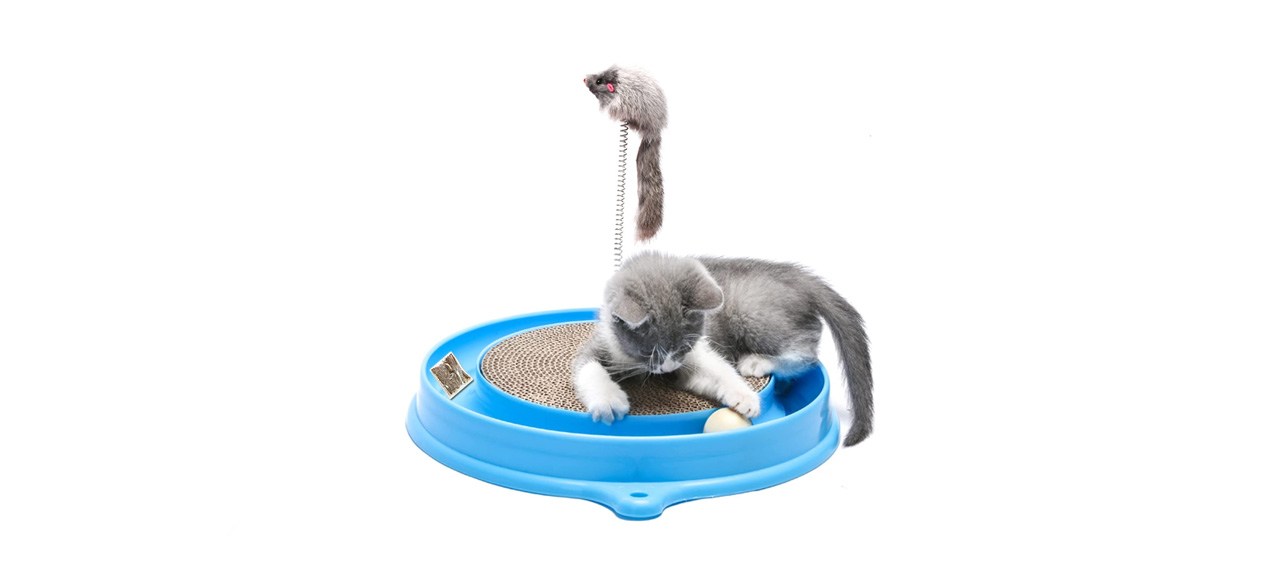 Auoon Cat Scratcher With Interactive Mouse
Sitting inside a round plastic housing, this 9.7-inch scratch pad is replaceable and comes with a bag of catnip. The housing has a groove around it for a ball and a fabric mouse on a metal wand. It has a hole on the outer edge so you can nail it down to the floor or on a wall.
Sold by Amazon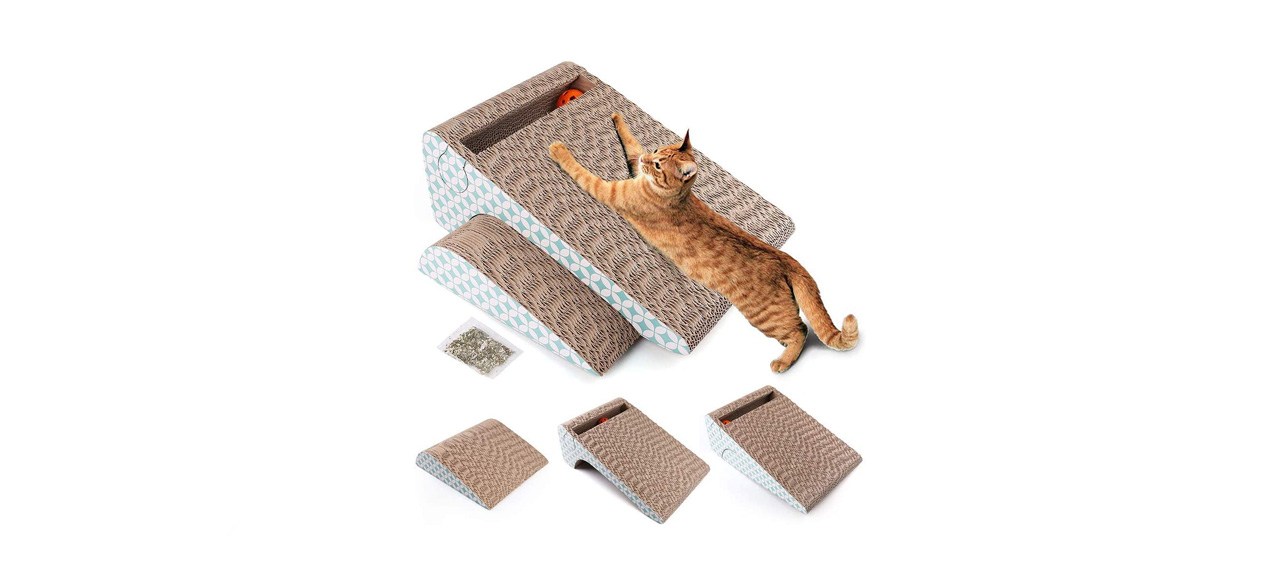 PrimePets Removable Cat Scratching Pad with Ball
This angled scratcher is made from corrugated cardboard and has a slit at the top with a ball. A section underneath slides out, giving your cat more surface area to scratch on. It comes with a small bag of catnip.
Sold by Amazon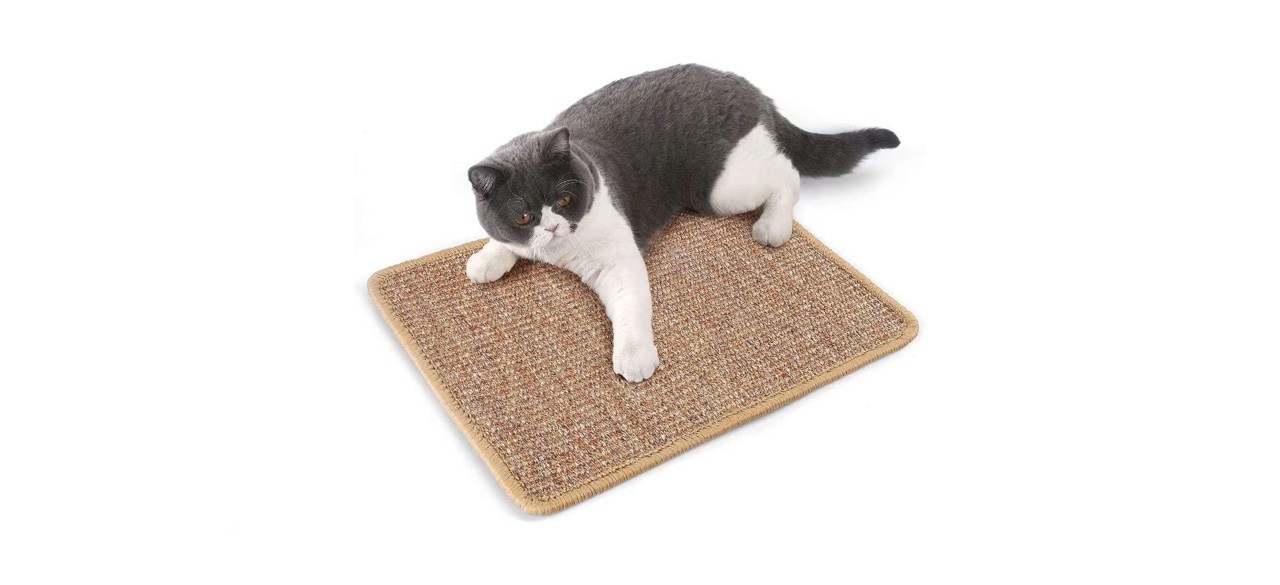 If cardboard isn't for your cat, this sisal mat is a perfect option. It measures 11.6 inches by 15.7 inches and is just over half an inch thick. It comes with adhesive dots so the mat doesn't slide around, and it can be used as a door stopper too. The mat has a durable thread on the edges to prevent fraying.
Sold by Amazon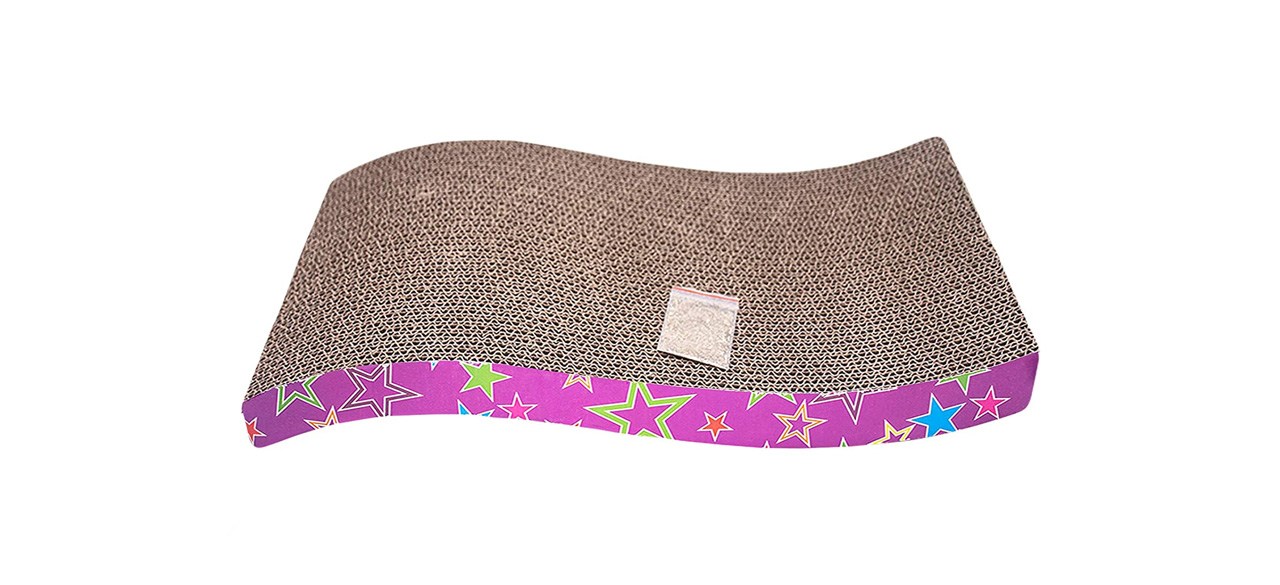 My Fancy Cat Wave Cat Scratcher Pad with Catnip
Made from eco-friendly recycled corrugated cardboard, the pieces are held together with nontoxic glue. The wave shape is great, as cats can easily sit on it without the pad toppling over. It comes with a small bag of catnip to keep them interested.
Sold by Amazon
Worth checking out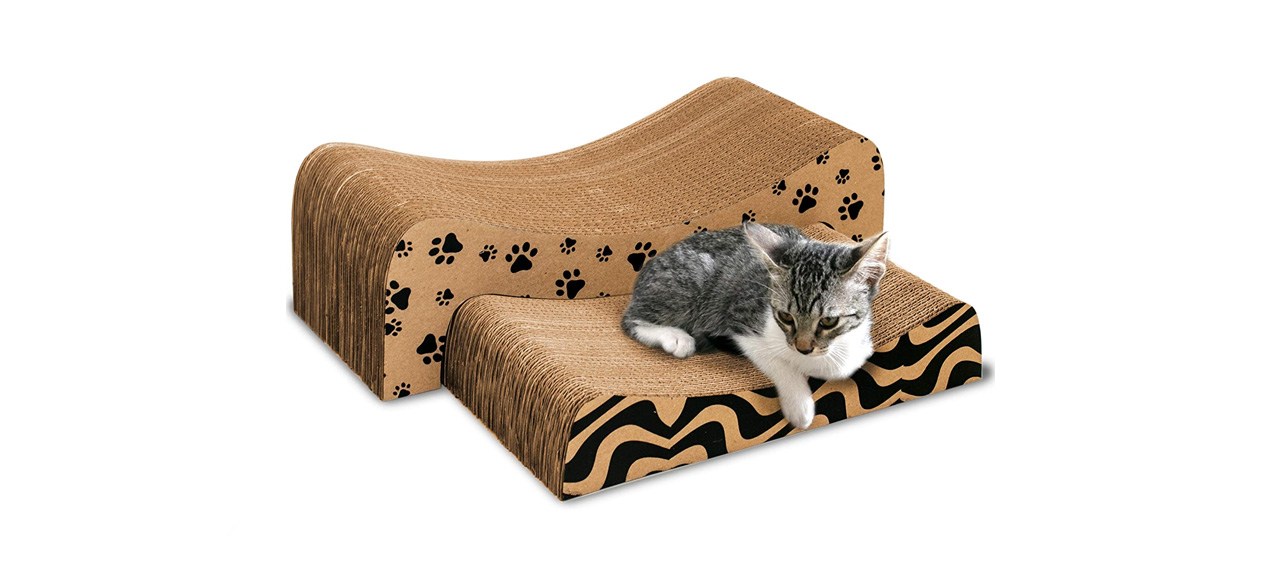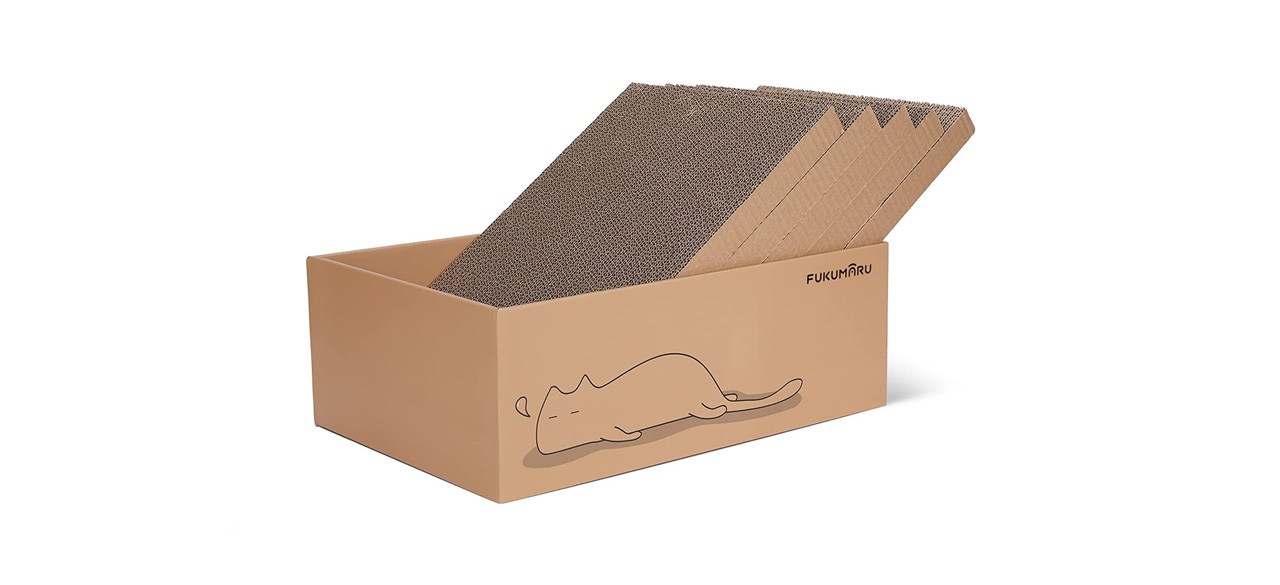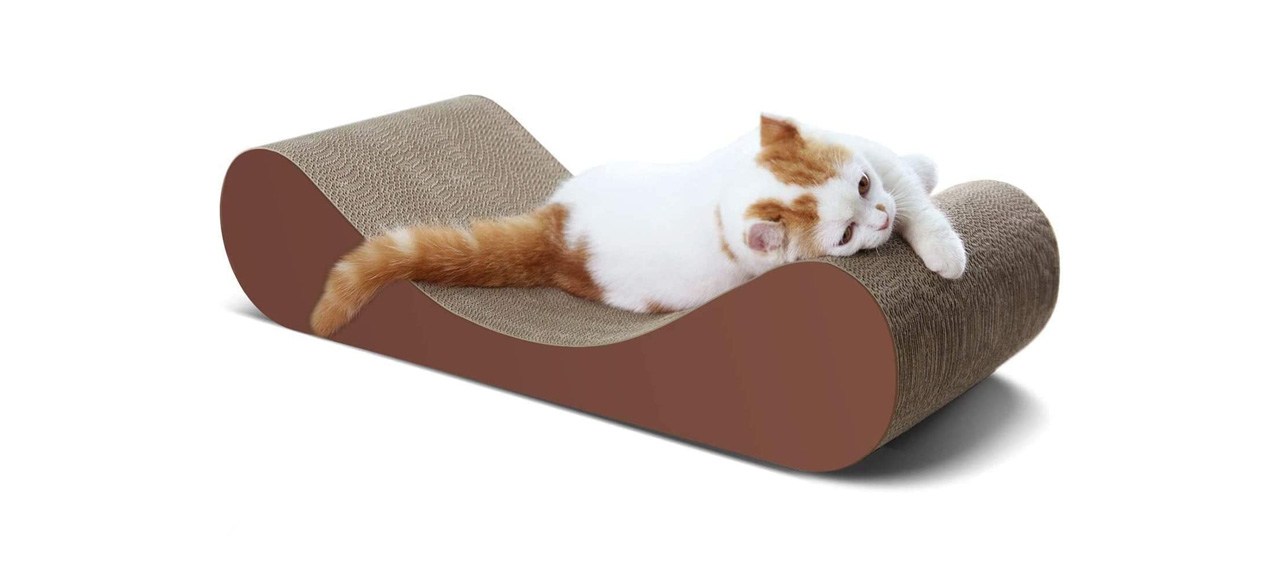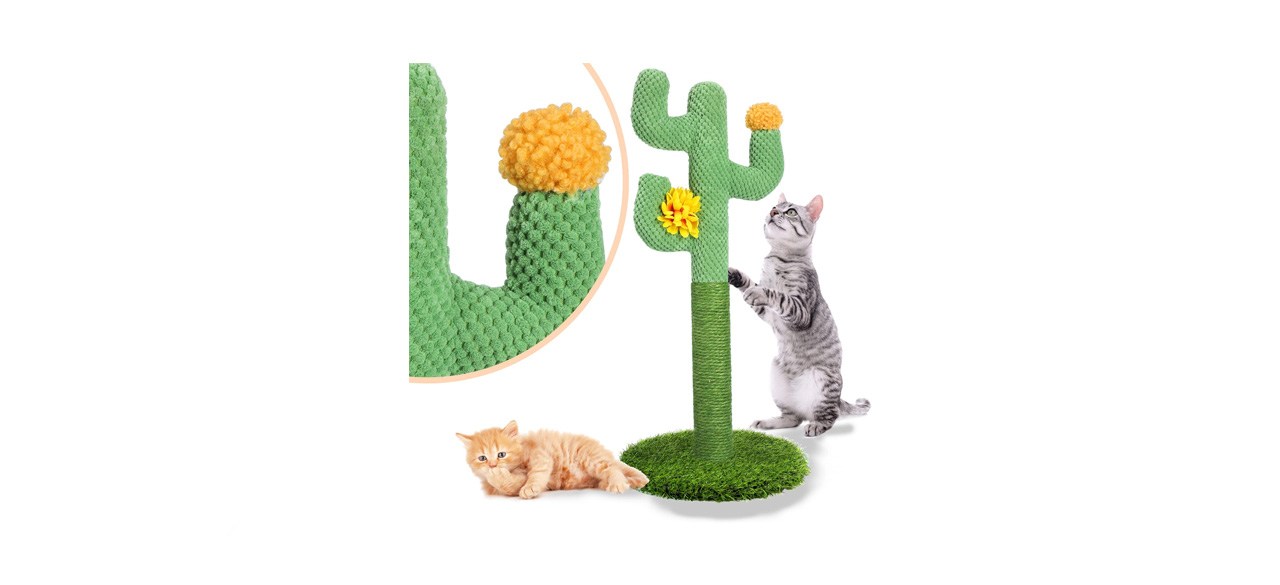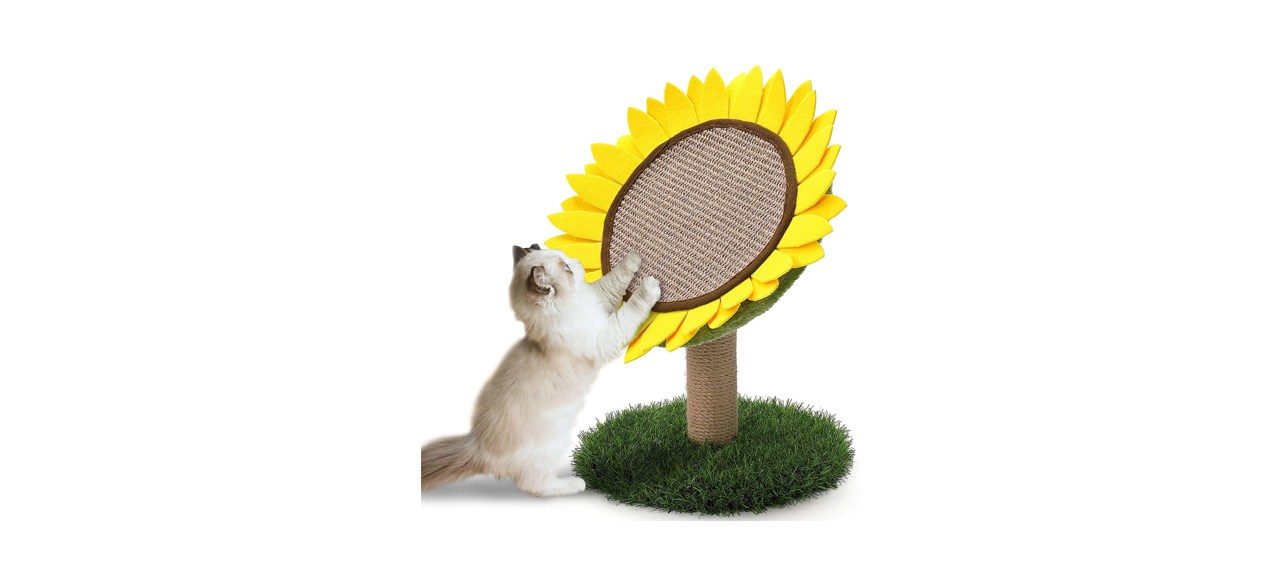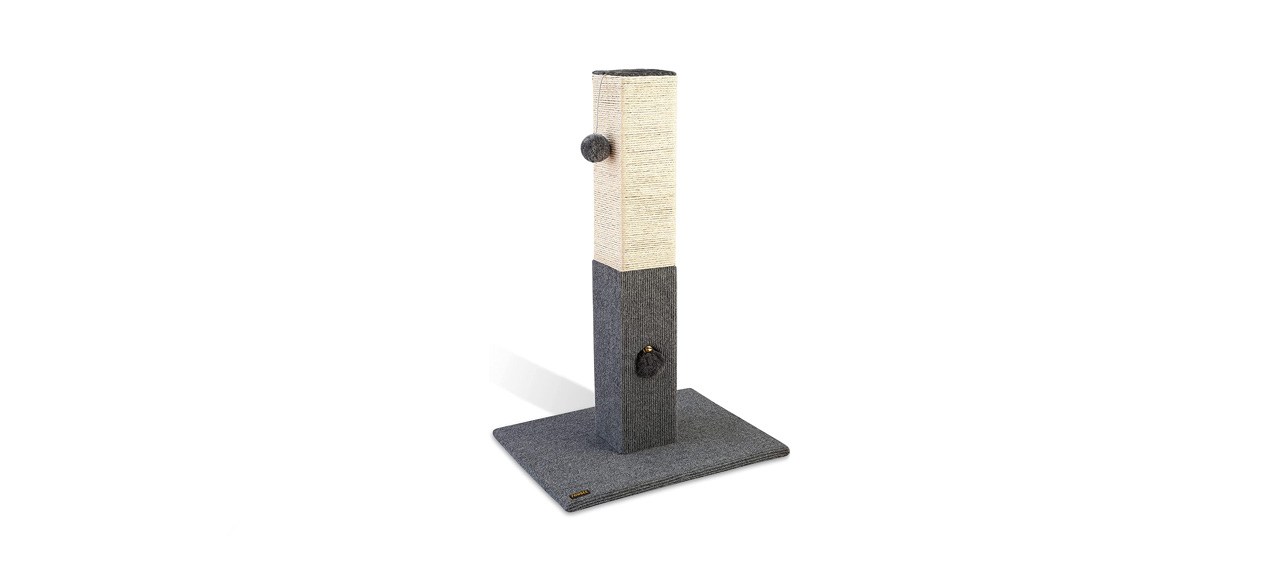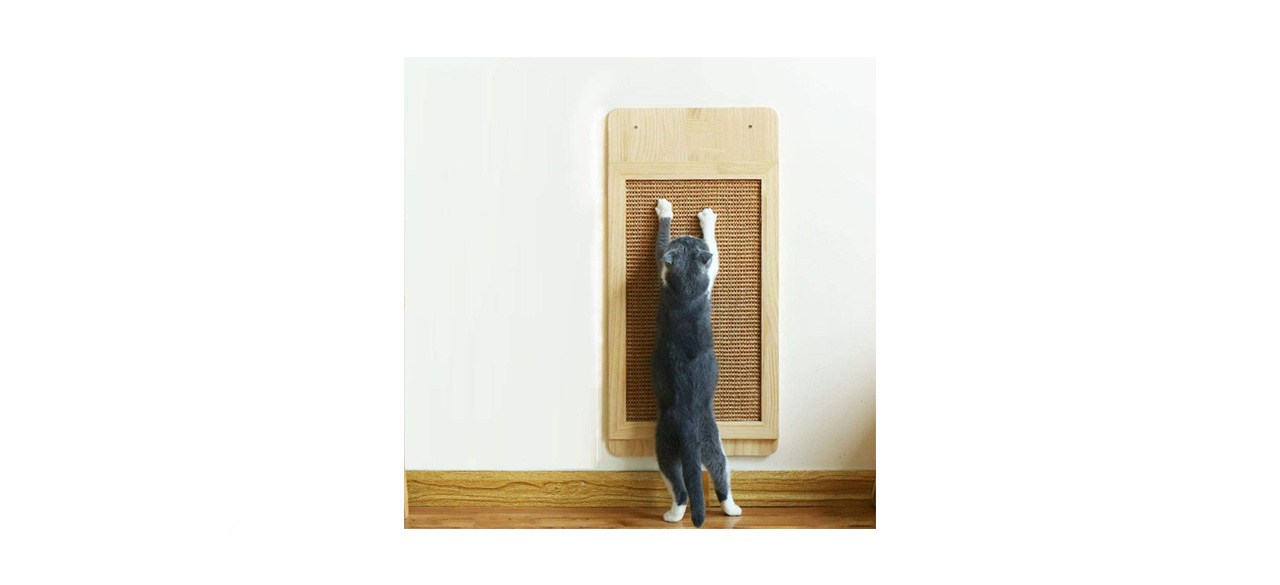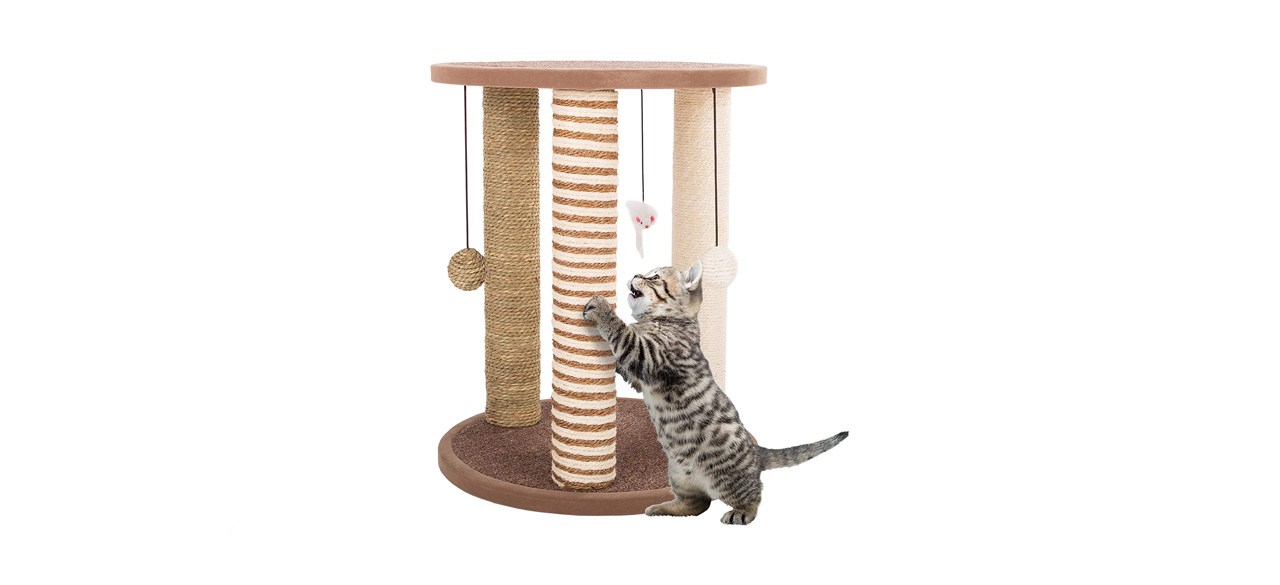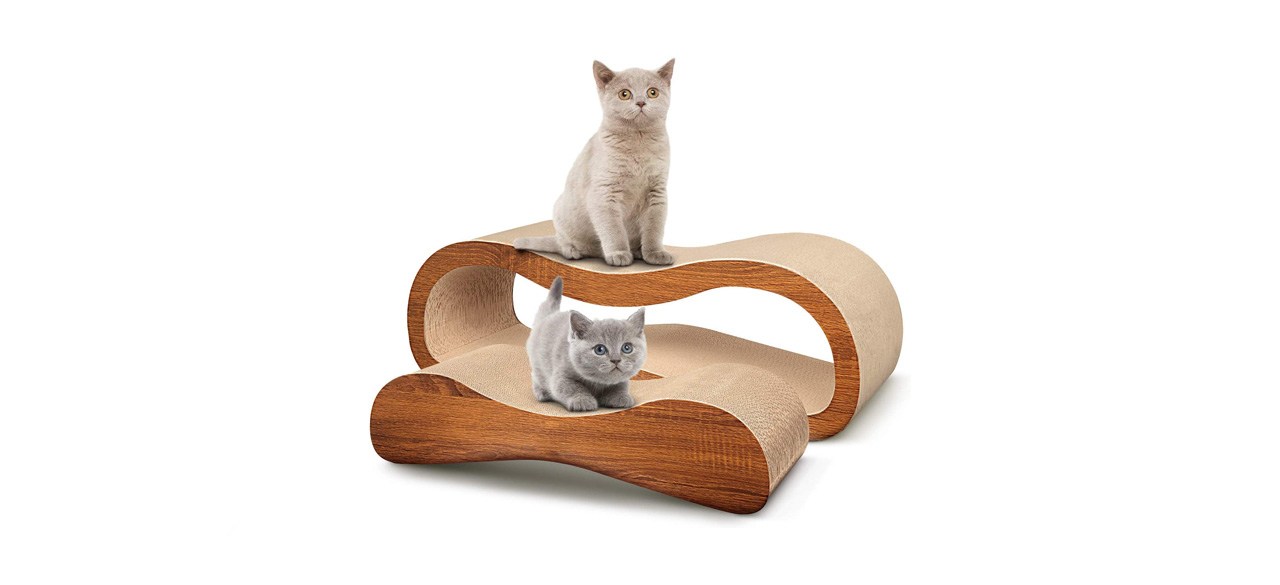 Want to shop the best products at the best prices? Check out Daily Deals from BestReviews.
Sign up here to receive the BestReviews weekly newsletter for useful advice on new products and noteworthy deals.
Charlie Fripp writes for BestReviews. BestReviews has helped millions of consumers simplify their purchasing decisions, saving them time and money.
Copyright 2023 BestReviews, a Nexstar company. All rights reserved.