PORTLAND, Ore. (KOIN) – I see a Black Moon a-rising! I see very little on the way…seriously! You might be hearing about the "Black Moon", but might not know exactly what it is. The Black Moon is the second New Moon of the month, and sometimes a reference to a month that doesn't have a new moon.
This is a special event, it's a phenomenon that occurs about once every 32 months and it hasn't occurred in North America since 2016.
Just like any New Moon, it will blend into the night sky. There is a silver lining to that, it will lead to a night sky that will show off all the beautiful stars.
Here is an example of the Moon phases courtesy of NASA: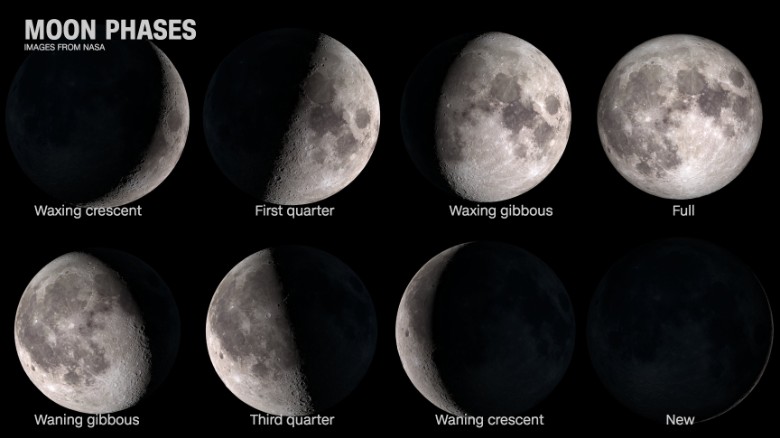 Now you may have heard of the term, Blue Moon. This is when a month has two full moons. You can think of the Black Moon as the opposite of that.
Here is an interesting note, IF you believe in the Dark Arts, supposedly the black moon is a time of great power within the spiritual world.
Stay with the KOIN 6 Weather team for all the details.
Follow KOIN 6 for the latest news and weather
Download our FREE news and weather apps for iPhone, iPad and Android. You can also follow us on Facebook, Twitter and Instagram, and sign up for our email newsletters.